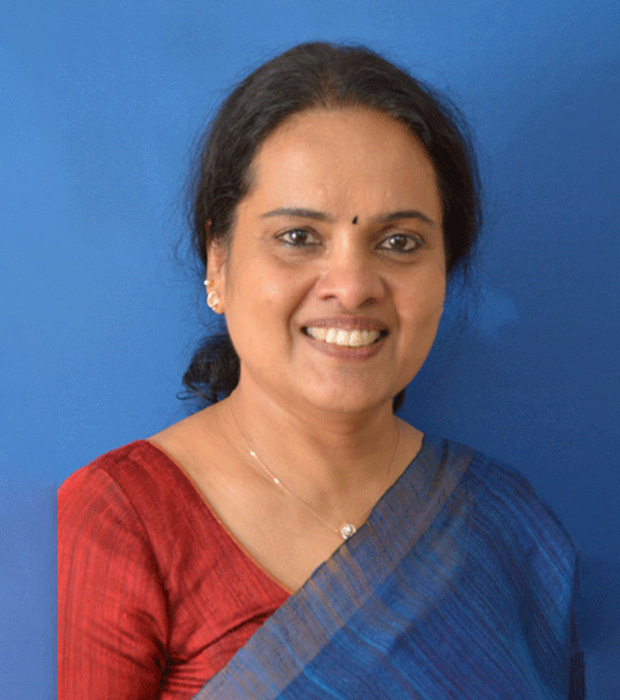 Bindu S Kumar
Supervisor - Grades 11 & 12
Bindu has started her career in GEMS as a middle school science teacher from the year 1995. Self-inspired, highly motivated professional with more than 24 years of experience in the teaching profession including 6 years in a Leadership role.
Efficient leadership resulted in being recognized and promoted to Senior Secondary from Middle school leadership role, since April 2016.
Proven expertise in establishing rapport consistently with the team with strong interpersonal skills. Well versed in implementing strategic plans and develop high performing teams.
Ensuring that team members are motivated, monitored and evaluated in line with organizational targets and performance standards. Having a proven ability to lead by example, consistently hit targets, improve best practices and organize time efficiently.
Academic performance is consistently monitored with timely remedial action, helped to emerge with excellent results in the board examinations over the past 3 years.