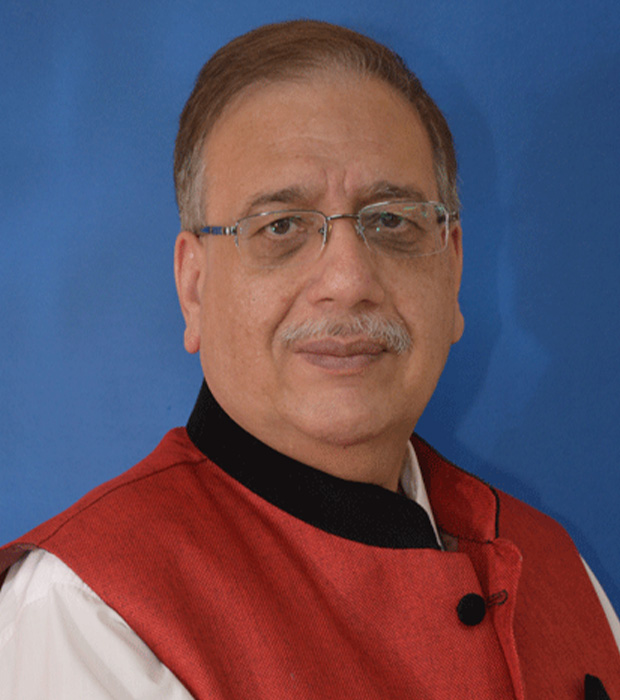 Sanjeev Kumar Jolly
Executive Principal
Mr. Sanjeev Kumar Jolly joined GEMS in 1988 and has been associated with the company for nearly 3 decades. He joined GEMS Modern Academy in 1988 as a Mathematics teacher and has grown to the position of Head of School since then.
He was Principal of Al Khor International School, Qatar in 2011 and joined Our Own High School in April 2012.
He holds a Masters in Economics and an MBM from India, along with Bachelors's in Education. He carries a wealth of experience of over 28 years.
He has been honoured with Best Principal award in India and also has won the best teacher award.
Mr. Jolly is widely recognized as a 'Principal' with a heart'. He taps into the emotions of his staff, motivates them to perform to their potential and even beyond. Guidance, empowerment and a culture of trust are the hallmarks of his leadership.
He is very fond of teaching Mathematics and is honoured to have 5 Mathematics teaching aids registered in the Home Ministry, India, in his name.
He loves sports and has played nearly all games at school and at an inter-school level while he was a student of St. Xavier's School, Delhi. He has also represented his school in 1500 mts. run in Cadbury's Athletic Meet. He still continues to play Table Tennis even today and loves the game.
Under his dynamic leadership, the school has been consistently performing well, which has been recognized at the yearly DSIB Inspections too. In 61 out of the 65 parameters the school is rated as Good, Very Good or Outstanding with 38 out of them evaluated as very Good or Outstanding in the DSIB inspections.
This year on 5th January 2019 he was nominated by the Gulf Sahodaya to become and lead all CBSE Schools in the UAE and hence he is now the UAE Chapter Convener for the year 2019 - 20 in the Gulf Sahodaya which is the body of all Principals of CBSE schools of 6 countries in the Gulf, namely, Bahrain, Kuwait, Oman, Qatar Saudi Arabia, and the United Arab Emirates.