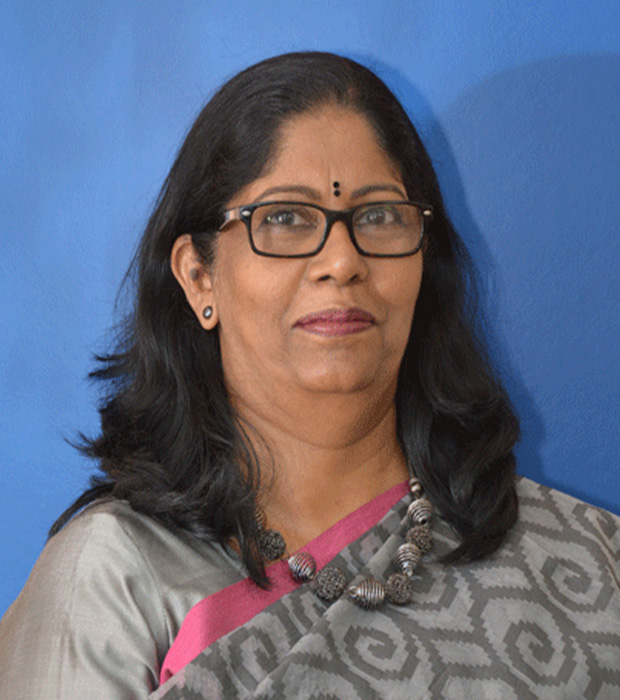 Shanta Viswanathan
Vice Principal
Shanta Viswanathan is an enthusiastic administrator, a proactive leader and a team player with a proven record of bringing in continuous improvement, raising student achievements and teacher standards.
She works alongside the Principal, plans and directs the overall activities of the school. Her core competencies include curriculum planning and improvement, teacher mentoring and development, academic progress tracking and classroom evaluation of teaching and learning.
Shanta carries with her rich experience of over three decades of teaching Chemistry at college and high school level. She holds a Masters Degree in Chemistry from the University of Madras in India.
A throw ball and badminton player during her high school and college years, her favourite leisure time activities include playing Sudoku and Kakuro, besides reading for pleasure.