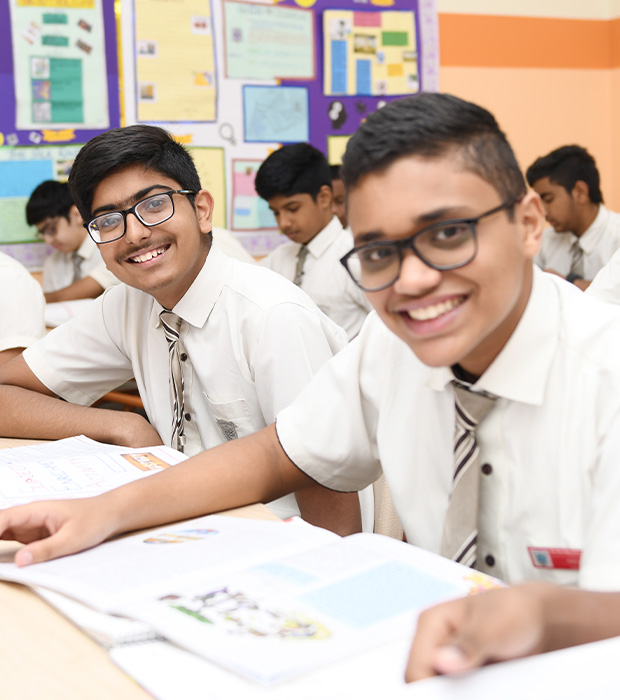 Mission, Vision & Ethos
Our Ethos
Our ethos is centred on creating a stimulating and secure learning environment, which will develop our students' lively, enquiring minds, and instil in them a positive and lifelong desire to learn.
At 'Our Own' Al Warqa'a, we strive to create a stimulating and secure environment, to help develop lively enquiring minds and a positive desire to learn. We aim to help students develop creativity and give them opportunities to hone their talent in various co-curricular activities like music, dance, public speaking, sports, art, and drama. We ensure that our students develop a strong sense of self-esteem and individuality by encouraging self-reliance and independence. The school's mission is to ensure that its students imbibe sound moral and spiritual values within a supportive and caring community.
We believe that our students should be fully engaged in the process of building a curriculum that appeals to them and embraces 21st century learning – allowing them to follow their own interests and retain connections with their own country and culture.
In addition to academic achievements, we are committed to encouraging our students to explore their talents in areas such as music, dance, public speaking, sports, art, and drama, whilst developing a strong sense of self-esteem and individuality.
Our Vision
Our school provides a happy and dynamic learning environment that prepares all students for the present and for the world of tomorrow.
Our Mission
A happy and safe atmosphere for our students to engage in active and purposeful learning.
Stimulating learning opportunities to develop 21st century learning skills to succeed in a rapidly changing technologically advanced world.
A democratic approach where everyone's voice is heard and respected.