Where are they now?
Alumni Stories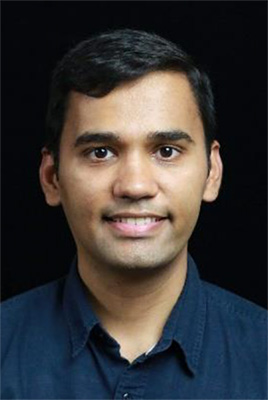 Shashank Kidiyur Sathish
OOHS Graduating batch: 2008
Shashank was the Deputy Head Boy of Our Own High School. Currently he is a senior Business Intelligence Engineer, Amazon EU. He graduated from National Institute of Technology – Surathkal in BTech in Mechanical Engineering. He went on to Virginia Tech USA to pursue his MS in industrial Engineering.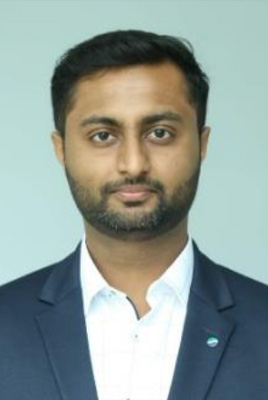 Anand Nandakumar
Graduated: 2008
Anand Nandakumar is currently working at Cloud Engineering Consultant at Deloitte Canada. He completed his graduation in Computer Engineering from Vellore Institute of Technology and then went on Schulich School of Business – York University, Toronto, Canada to complete is MBA.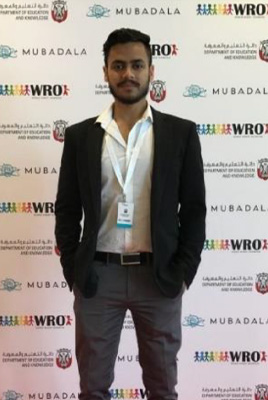 Shalaj Lawania
Graduating batch: 2012
Grade 12 AISSCE %: 94.8
Shalaj graduated from the University of Manchester with a BEng (Hons) in Mechatronics Engineering, in the top 10% of his class and as a recipient of British Petroleum Achievement Award scholarship. He has worked as an Electronics Engineer for ARM Holdings in Cambridge, UK and is currently the head of business development for Spiderfrogs, an emerging technology provider in the Middle East. He is a former member of the UAE National Robotics team, NUS Delegate and bronze medalist at the World Scholar's Cup.
He will be pursuing an MS in Business Analytics at the prestigious Columbia University in New York from January 2021.

Anurag Ram Chandran
Graduating batch: 2012
Anurag Ram Chandran has served as the Headboy of the school. Anurag is a Consultant at Dalberg Global Development Advisors based in Mumbai, India. Dalberg is a strategic advisory firm, working collaboratively across the public, private and philanthropic sectors to fuel inclusive growth and help clients achieve their goals. In this capacity, Anurag has worked on large scale education projects in multiple countries, on eradicating modern slavery across the Indian subcontinent, and most recently on COVID-related policies.
Previously, Anurag founded and led Impact On The Ground Foundation (IOTG), a not-for-profit organization focused on improving student learning outcomes in tribal communities of rural India. Anurag and his team painted and built roofs for run-down schools in the communities, and raised awareness about education inequality in India through a video series, Project Svara.
Notably, Anurag is an inaugural Schwarzman Scholar who received a Masters in Global Affairs from Tsinghua University in 2017. The Schwarzman Scholars is a highly selective global competitive scholarship for a fully funded Master's programme with an acceptance rate of about 3%, making it one of the most competitive scholarship programs in the world.
Prior to that, Anurag graduated from the University of Missouri with Honors in Political Science and Economics. While at university, Anurag was deeply involved in the international security policy space, interning in the United States Senate, Missouri House of Representatives, and a couple historic think tanks. Here, he published the most comprehensive research reports (till then) about a global terrorist group in South Asia, which led to a TEDx talk on his work.
In his free time, Anurag is an ardent podcaster and previously hosted Asia Society's podcast, Podium, where he interviewed eminent personalities like Member of Parliament Dr. Shashi Tharoor. He currently hosts Millennial Musings with Anurag, which is long form podcast focused on the many eclectic topics that occupy the minds of millennials