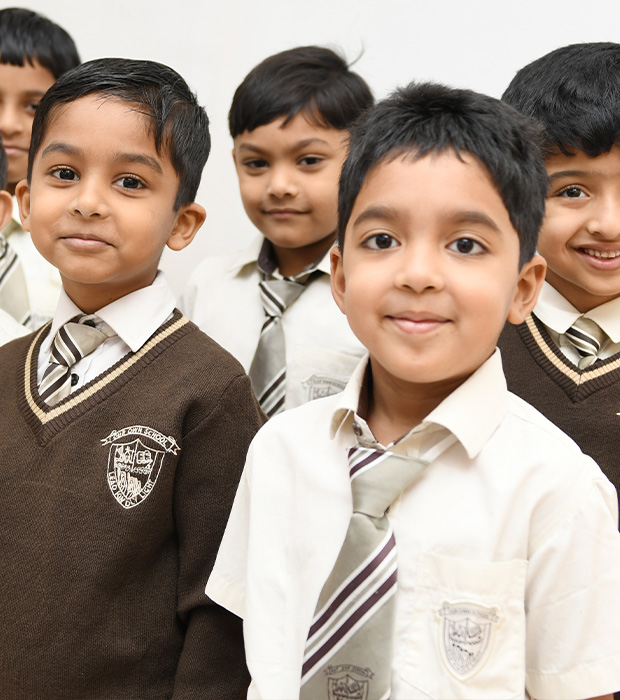 Primary School
Grades 1 to 5
At the Primary School stage, students are given an excellent grounding in all the basic skills and their natural inquisitiveness is stimulated.
Young children are active learners and therefore operate most effectively through first-hand experiences. They are encouraged to question, explore, apply and test what they know and can do. They are also encouraged to develop their ideas and language as they begin to assimilate the knowledge and skills that they will build on throughout their lives.
They are introduced to social etiquette and learn to treat one another with respect. They are also encouraged to work together in teams and groups. Leadership qualities are often spotted and nurtured even at this young age.
Our teachers devote themselves to identifying and tapping the gifts and talents of each student, encouraging them to rise to their full potential. In addition, they develop strong moral and ethical values that will make them responsible world citizens.
We maintain close links with parents and have an open-door policy. We welcome meetings at any time.
Subjects at the Primary Level
Curricular
Extra-Curricular
English
Mathematics
Science
Social Studies
Computer Science
Islamic Education/Life Skills
Moral Education
Hindi / French/ Malayalam
Urdu (only in Grade 5)
Arabic
Art / Craft
Music
Physical Education
Club Activities