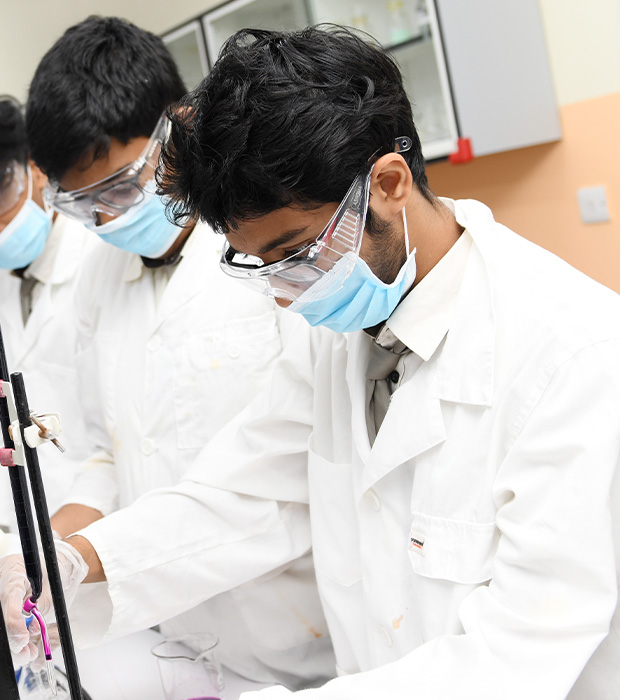 Our School
Our Own High School, Al Warqa'a encourages ambition and acknowledges potential, educating students to become critical thinkers and compassionate citizens, whilst attaining academic distinction within a creative and supportive environment.
Using the CBSE educational curriculum to deliver a consistent and holistic educational approach, the school is committed to broad and ambitious teaching, enabling each and every student to develop their voice, talents, and abilities.
Through the CBSE curriculum, our students develop their analytical capability, versatility, and critical thinking – all traits that are highly regarded by employers and universities alike. Indeed, the CBSE is a passport to the finest universities in the world.
Our Own High School, Al Warqa'a, is a GEMS school created in 2005 as a single shift facility for boys of 'Our Own English High School, Dubai' which was established in Bastakiya in 1968. 'Our Own' Al Warqa'a shares the same vision, ethos and work culture that has given the parent school its laudable presence. 'Our Own' Al Warqa'a now has 4,700 students and 218 teachers.
The school is well-recognized for the quality of its academic achievements and the service it provides to students and parents. Our educational priorities are based on current trends that affect education globally, on the shared leadership and management agenda that is consciously emerging across GEMS schools.
The DSIB inspectors recognized these priorities in daily school life and have awarded our school an overall 'GOOD' for SEVEN consecutive years. The academic activities are administratively controlled by the Principal with the support of the Headmistress, the Middle and Senior School Head and Supervisors. The day to day working of the school rests on the shoulders of 200 competent and conscientious administrative and support staff.