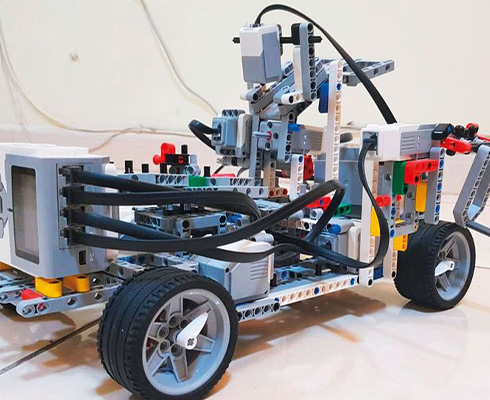 Our Own Students Design Smart Garbage Trucks to Tackle Landfill Crisis
Three Dubai youngsters want to change the way garbage is collected in cities aiming to become smart cities.
They may only be 14 years old, but Jaden Pereira, Ayman Mohammed and Amit George have developed a prototype of an autonomous robotised garbage truck. It not just collects waste but also segregates it for recycling. The model is only as big as a laptop, but the trio is hopeful that their dream to tackle the huge issue of garbage piling up in landfills, will come true.
It's not surprising, as many recent studies have shown that Generation Z not just care about the environment, but also feel the pressure to tackle climate change. In fact, according to the United Nations: "Close to half a million youth around the world have taken action on climate change through SGP [small grants programmes] projects in their homes, schools and communities."